How can we make an on-the-go snack bar perfect for outdoor adventurers
appeal to the modern 'indoor generation'?
​
With 34% of UK workers never taking a lunch break and 84% of workers never
leaving the office during working hours, our PR campaign encouraged Britons
to reclaim their lunch break and spend more time outdoors.
​
Our PR story quickly became a trending topic, covered by national press,
radio and social media.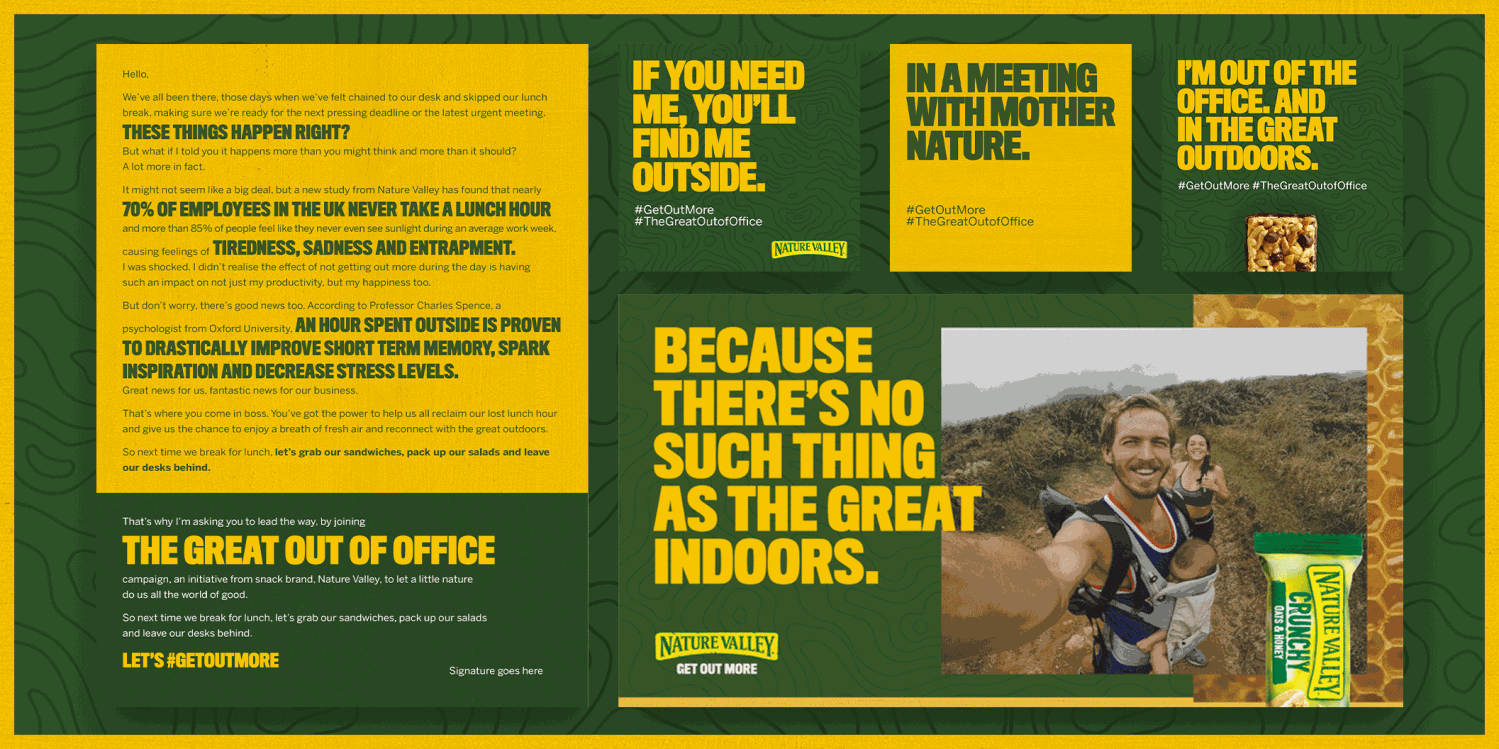 Professor-Charles-Spence-Sedentary-Britain-interview-with-Aston-Avery